AU261S2

Rarities (UK) / PSLP 261 / stereo label 2 / orange 1-box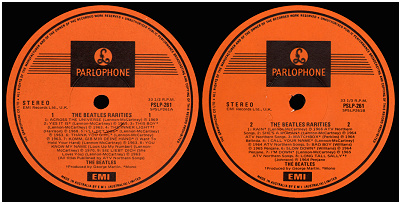 AU261S2.a - Rarities (UK) / PSLP 261 / Stereo label 2 (orange '1 EMI Box') / Variation a
AU261S2.a

Left edge of 'S', of 'STEREO' to right-edge of '.' of 'R.P.M' measures:

Side 1: 75.5mm
Side 2: 75.5mm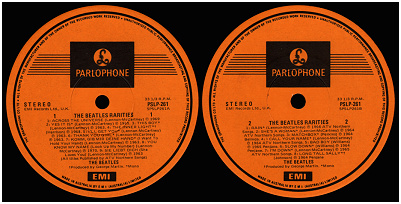 AU261S2.b - Rarities (UK) / PSLP 261 / Stereo label 2 (orange '1 EMI Box') / Variation b
AU261S2.b

As per AU261S2.a except:

Left edge of 'S', of 'STEREO' to right-edge of '.' of 'R.P.M' measures:

Side 1: 76.5mm
Side 2: 77.0mm

Typeset of 'Side 1' disc details block is shifted to the left.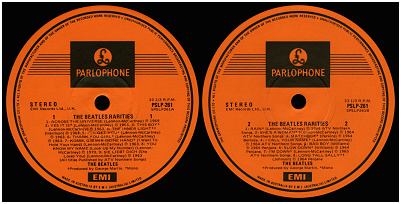 AU261S2.c - Rarities (UK) / PSLP 261 / Stereo label 2 (orange '1 EMI Box') / Variation c
AU261S2.c

As per AU261S2.b except:

Unique spacing of relative 'STEREO' and Cat. No. blocks.